What is Housing First for Women
Housing First is a leading, evidence-based approach to help end homelessness, designed around eight core principles that form the foundation of all Housing First services, no matter who uses them. However, recognising that some people experiencing homelessness have specific needs, in some services, additional considerations are layered over the foundational principles to better adapt to the needs of these service users. Women are one such group of service users for whom Housing First services may need to consider specific adaptations.
An Introduction to Housing First & Women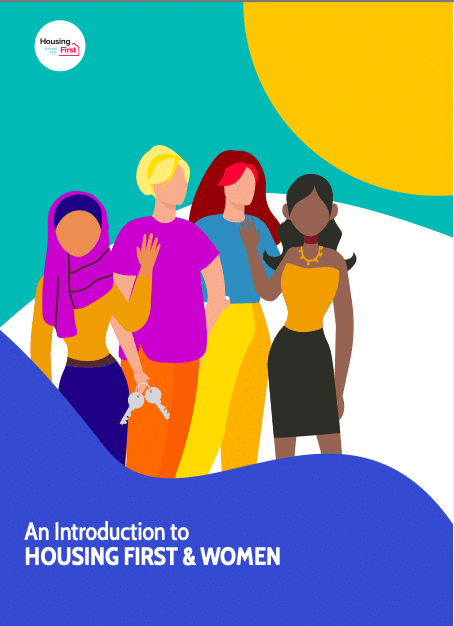 Designed for Housing First service providers, this introductory guide offers insight and answers some frequently asked questions about specific needs and considerations to keep in mind when adapting Housing First services to women.
Read or download the publication here.
Housing First & Women: Case Studies from across Europe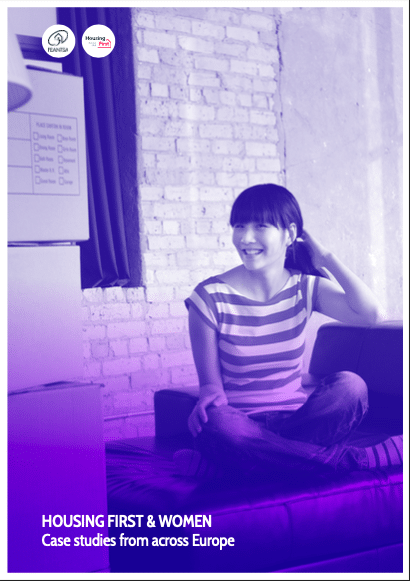 Co-developed with FEANTSA, this publication features
insights from:
La Morada Housing First, run by AIRES in Madrid, Spain
Basis Yorkshire in Leeds, UK
Jako Doma – Homelike in Prague, Czech Republic
Suur-Helsingin Valkonauha ry  in Helsinki, Finland
Standing Together Against Domestic Abuse and Solace Women's Aid in Westminster, UK
For more information, please contact Dalma Fabian at dalma.fabian@feantsa.org
Read the full publication here.
Frequently Asked Questions
How does women's gender affect their experience of homelessness?
How does Housing First provide a safe environment for women at risk?
Why are support services especially important in Housing First for Women?
Why should standard Housing First services be adapted for women?
WHAT ABOUT ME? – The first Housing First pilot project in Croatia

Croatia is a nation of property owners, with a very small social rental sector in major cities and without a national requirement to provide general social housing. According to…

Check it out here

"arriving home" – How strategic alliances boost Housing First in Austria- Emine Özkan, Gerhard Schützinger

Out of a state-funded project aimed at minimizing the rise of homelessness during current crises, Austrian NGOs have established a model with the potential to end homelessness in the…

Check it out here

Systems Change: Housing First and the Criminal Justice System – Lindsay Mesa

What does it take to change? One thing I know about working to end homelessness and institutionalization is that it requires a particular dance of steadfast, unwavering commitment and…

Check it out here