On Wednesday 22 March, from 11:00-12:00 CET,  join us for a presentation about Homes for Good. a social letting agency and property management company located in Glasgow. Homes For Good is a brand new concept in letting and the first of its kind in Glasgow and Scotland.
We will hear from Alice Simpson, Chief of Operations and Joey Lawrie, Head of Lettings and Tenancy Support ,about their experiences and potential obstacles with the model they are using to be able to offer low.income housing  to vulnerable groups in Scotland. The discussion is moderated by Samara Jones, Coordinator of the Housing First Europe Hub.
Keynote speakers:
Joey Lawrie – Head of Lettings and Tenancy support with Partnerships 
With a degree in Psychology and a MSc in Mental Health Nursing, Joey's previous career path included research in Pain perception and management with teaching, working with school aged children and a range of NHS mental health services.
While working at HFG since 2015, Joey has utilised all her previous skills to improve quality of tenants' lives in different domains and help them sustain their tenancy. She leads on a team of tenancy support officers, and their emphasis is on: improving the mental health wellbeing by direct input and/or by referrals to the partner agencies; income and housing benefits assistance with appeals and tribunal representation; long and short term budgeting; arrears recovery and negotiation; antisocial behavioural issues, disputes and community safety; resolving utility disputes; range of grant applications; social engagement through events and workshops; advising on basic life skills and promoting employment; checking on the property conditions and ensuring good upkeep. With all of our tenants we are nurturing person centred approach in a befriending manner.
Since 2021, Joey also leads our letting team that provides support to our landlords while managing  their investments. Over the years, Joey built close working relationships with third sector organisations as well as local and national government representatives.  Through these relationships she gained a clearer insight into the extreme pressures of homelessness and neglected communities faced by the City and she is keen to incorporate changes in the Private rented sector.
Alice Simpson – Chief Operating Officer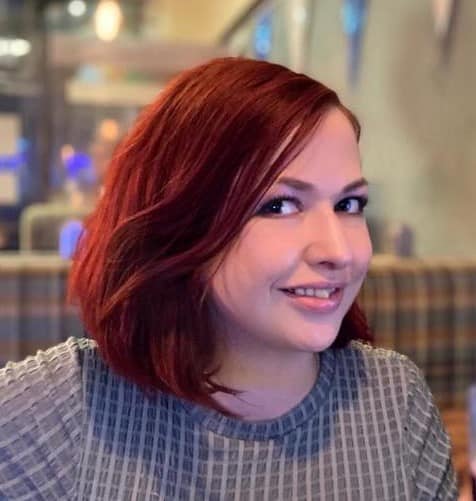 Alice has worked with Homes for Good for almost 9 years, having joined the team in 2014.  During this time she has played a key role, working closely with Susan, to grow the business group.  As HFG has grown and developed Alice has held a number of senior roles.  Since December 2019 Alice's role has become more focussed.  Leading on Asset Management, Governance, Policy, Finance and HR.  Her key focus is on strengthening the core business operations of the group, ensuring HFG is fit for sustainable growth, that the group works to best practice guidelines and exceeds all legal minimum legislative requirements.
Throughout Alice's working life she has worked in fast-paced, customer focused roles, both in hospitality and retail industries, before moving into housing.  Having graduated from Glasgow Caledonian University in 2011 with a BA (hons) in Social Sciences with Political Economy, Alice took the decision to move into the housing sector as she felt it was there that she would be able to have the biggest impact on Glasgow's social problems of inequality, social exclusion & poverty.
Watch the recoding here:
https://drive.google.com/drive/u/0/folders/1dl28Mp84D83RB1G_xeQIL4tyRJdUfCYn