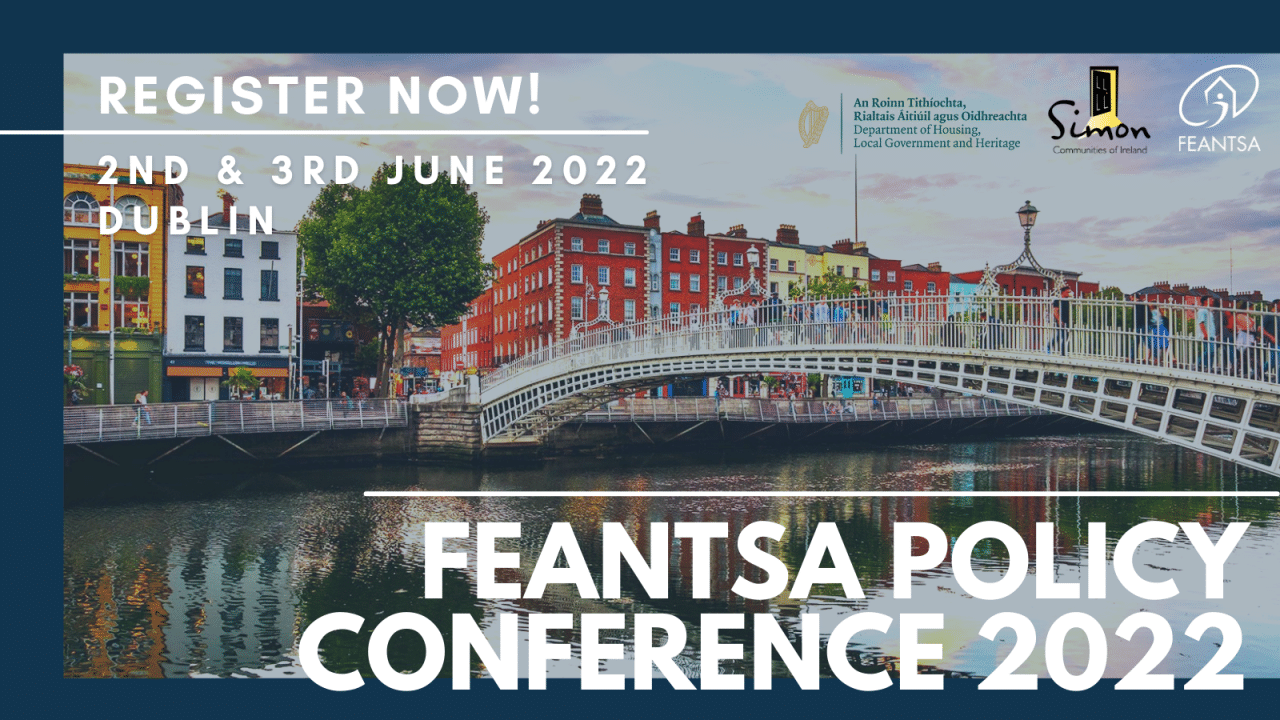 FEANTSA's Policy Conference 2022: Towards a Vision for Ending Homelessness took place on the 2nd & 3rd of June in Dublin.
FEANTSA's first all in person conference since the beginning of the pandemic, this event shook up the usual format with a variety of different sessions including the usual workshops and seminars as well as "spotlight on" sessions and "conversations with…". Furthermore, site visits were back! A full day of site visits was planned with services across Dublin on Thursday 2nd. Site visits were open to all and as part of the registration, participants could select which site visit they wanted to attend – places were limited and  secured on a first-come, first-served basis.
The conference included a series of activities related to Housing First and offered an excellent opportunity to continue many of the conversations that we started at the Hub's conference on Housing First and systems change in Madrid earlier in 2022.
Among the events on the Hub's agenda in Dublin:
Thursday 2nd June 
14:30 to 17:30: Meeting and networking opportunity for Hub partners, associates and all actors interested in Housing First
Friday 3rd June
12:00 – 13:00: A conversation with Juha Kaakinen
14:00 – 14:45: 'Spotlight on Housing First 2.0 – A Renewed Beginning in Finland' with Juha Kahila
16:30 to 18:00: Seminar on Housing First for Women with insights from Spain & Ireland