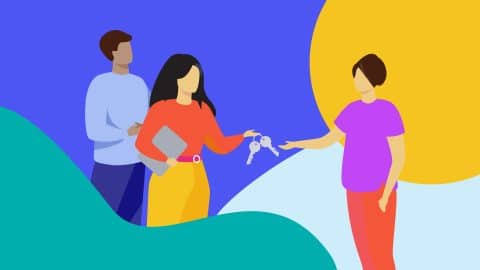 Sweden
More than 10 years ago, the first step towards implementing Housing First in Sweden was initiated by Lund University in 2009. After this, two Swedish municipalities, Stockholm and Helsingborg, decided to start Housing First projects on a small scale. Nowadays, 44 out of the 290 Swedish municipalities have Housing First in their operational plans.
In 2009 Lund University's School of Social Work started advocating for Housing First projects and organised a national conference during which Housing First was introduced and advocated for. The conference was also used to raise awareness for the Housing First model and the interest and participation was high. As a result two Swedish municipalities decided straight away to start small-scale Housing First projects: Stockholm, followed by Helsingborg. This conference was also the starting point to establish a Housing First network in Sweden.
Following the implementation of Housing Fist projects in Stockholm and Helsingborg, in the two years after the conference (2009 and 2010), more than 20 municipalities started expressing interest in setting up their own Housing First projects on a small-scale and as addition to their existing homelessness services.
The housing market in Sweden is based on public housing instead of subsidised social housing, with a large portion of the rental housing market being owned by municipal housing companies which created obstacles on the path towards implementing Housing First on a broad national scale.
The first small scale projects, however, exhibited promising results and in 2018 the Swedish City Missions started a project called Swedish Housing First HUB which aims to scale up Housing First in Sweden among municipalities, city missions and other non-profit actors. This effort gets supported through education, research, provision of information and advocacy. In 2021 the number of municipalities using Housing First increased to 39.
One year after the founding of the Swedish Housing First Hub, in 2019, the Swedish City mission organised a national conference for the 10 year anniversary of the establishment of Housing First in Sweden bringing together different actors across Sweden that are working within Housing First to discuss how Sweden should work with the Housing First model.
2022 marked the starting point for the political backing of the broad nation wide implementation of Housing First across Sweden. The Swedish government presented the new national strategy on homelessness 2022-2026 and Housing First is included as a national strategy supported through government grants. This goal gets supported by the implementation of Swedish training programmes on Housing First led by the Swedish City Mission to support municipalities in the implementation and ensure fidelity.
Besides the establishment of Housing First programmes in different cities and municipalities, Gothenburg implemented specifically a Housing First for Youth programme after identifying the group of homeless people under the age of 27 as the group that needs the most acute support.