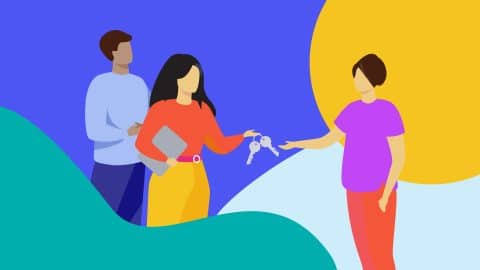 Ireland
Housing First has been implemented in Ireland since 2011. The starting point was a demonstration project in Dublin. After the success of this initial project, an increase of Housing First projects across the county could be observed together with the publication of the National Implementation Plan for Housing First released by the government in 2022. In 2021 over 655 Housing First tenancies are active in Ireland.
After the initial implementation of the demonstration project in Dublin in 2011 targeting 23 rough sleepers as a joint effort of Dublin Region Homeless Executive, Stepping Stone Accommodation, Peter McVerry Trust, Focus Ireland and Dublin Simon, a bigger roll-out across the country followed in 2014.
As a reaction to the success that the demonstration project in Dublin exhibited, the Department of Housing of the Government of Ireland published a National Implementation Plan for Housing First across the country for the duration of 2022 until 2026. The plan aims to establish Housing First in all nine regions of Ireland. The requirement for this implementation in the different regions is that even if the approach of coordinating services, sourcing housing and supporting clients can vary, it is mandatory that the regions follow the core principles of Housing First with a high degree of fidelity.
This will furthermore be ensured through a monitoring and review strategy that will inform the oversight and delivery of the programme. The development of this monitoring strategy is going to be overseen by a new National Directorate that is being established and based in The Housing Agency functioning as the central administration for the programme.
The National implementation Plan for Housing First in Ireland also includes a broader target group of Housing First tenants, namely people leaving the care system and institutions such as prisons. On top of that, rural regions that up until this point hadn't seen the implementation of Housing First programmes, such as the Mid-East region of Kildare, Meath and Wicklow are also being included in the implementation. This marks an important turning point as these implementation are going to show the challenges and benefits of establishing the programme over a wider area.
Since 2014 and up to the end of October 2021, more than 655 Housing First tenancies are up and running as as part of the Irish Housing First programme.