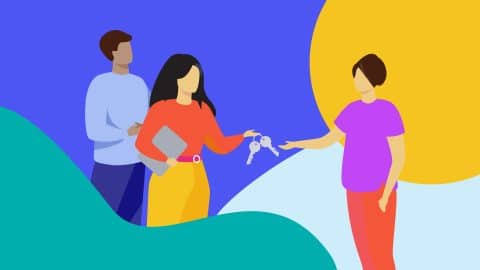 Germany
Housing First in Germany has a relatively recent history, with the approach gaining recognition and implementation in the country in the 2000s. The concept of Housing First was introduced in Germany as a response to the increasing homelessness and challenges faced by individuals with complex needs. The first implementations showed positive results and nowadays Housing First has become an integral part of Germany's efforts to address homelessness
Initially, Housing First programs in Germany were influenced by successful models in other countries, particularly the United States and Canada. The approach was seen as a departure from traditional homelessness interventions that focused on temporary shelters or transitional housing.
Over time, Housing First has gained support from various stakeholders, including government agencies, non-profit organisations, and social housing providers in Germany. The approach has been implemented in different cities across the country, with a focus on providing long-term housing solutions and individualised support services to help individuals maintain housing stability.
Examples of successful implementations around Germany can be found in Berlin, Cologne, Munich and Hamburg but the approach is being adopted and adapted in various other cities and regions across the country as well.
The experience with Housing First in Germany has shown positive outcomes, including increased housing retention rates, improved mental health, reduced substance abuse, and a decrease in the use of emergency services. As a result, Housing First has become an integral part of Germany's efforts to address homelessness, with ongoing efforts to expand and refine the approach to effectively support individuals experiencing homelessness and complex needs.
Recently, in 2023, the umbrella organisation 'Housing First Germany' has been founded bringing together Housing First organisations across the country. The BAG W (Federal Working Group for Homeless Aid) started a project group in 2022 to discuss the implementation of Housing First in Germany.
Trainers
Dagmara Lutoslawska

Housing First Berlin

Country

:

Germany

Languages

:

English

German

Dagmara is a psychologist and has been working with people with mental illness for more than 10 years at low thresholds, with a focus on recovery and empowerment. In…